Welcome to The SRI Group, Inc.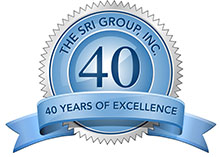 The SRI Group, Inc. is a global consulting firm that helps companies create an optimized workplace through management systems consulting. For over forty years, we have developed and pioneered superior management system technologies and helped countless organizations achieve operational excellence and streamline organizational functioning by developing a strong leadership to foster a culture of excellence.
Business and Management Innovation for Operational Excellence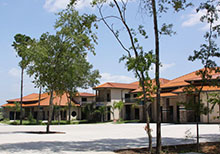 At The SRI Group, Inc., we understand the complexities of today's business environment and work to develop common sense solutions which provide immediate results. Our products and services provide clients with tools they need to turn safety programs into safe work. The benefits of our approach go far beyond reducing injuries, they provide a platform for operational excellence.
Our unwavering commitment to customer satisfaction and 40 years experience with many of industries finest companies have produced best in class performance time and again. SRI's clients know they can count on us for innovative, yet proven, solutions and lasting results.
The Structured Safety Process
The SRI Group works with companies to seamlessly integrate the management of safety systems into all core business operations. The Structured Safety Process (SSP) is the single most successful safety management system ever invented and produces immediate, unparalleled results. This comprehensive safety management system connects existing systems, policies, procedures and adds innovative proven technologies to fill in the necessary gaps. Our goal is to help your organization achieve and maintain safety excellence. Our success depends on yours.
Creating optimized systems, stronger cultures and safer workplaces through simple common sense solutions for the shop floor and the executive suite.
40

plus years of industry experience. And counting.

550

facilities implemented worldwide. And growing.

50K

plus people trained in our processes

Millions

in total savings to our clients
THE WORLD'S MOST EFFECTIVE SAFETY MANAGEMENT SYSTEM
The Structured Safety Process™ sets forth the systems, programs, and activities used to create and maintain a culture where safety is a paramount value.
Click Here to Learn More »
White Paper: Embracing Accountability
"The acknowledgment and acceptance of one's actions and of being answerable for the resulting consequences."
Next Training Session
Safety Leadership Training for Managers Learn More »
Safety Leadership Training for Supervisors Learn More »
Tuesday, November 7th & Wednesday, November 8th